Welcome to 586 Records
An independent record shop in Newcastle upon Tyne
Please Take A Moment, To Read The Following Information
We have moved to Gateshead!.
Once the Furniture has received some overdue TLC and the Display, Racks and Records are in place, we shall advise of the EXACT Address, details and reopening day  – but pencil in, Saturday 2nd October. 
Order online with us
Order from us online, by clicking on "Full Catalogue" and placing an order via Discogs, or contact us via the Email Address, at the bottom of this Website. You can collect orders from us, or we'll post to you.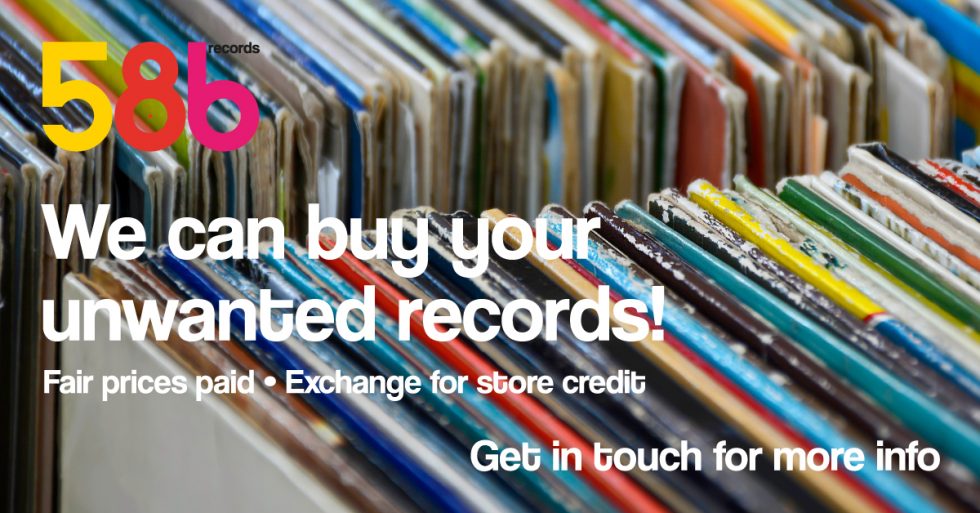 We can buy your unwanted records
We are always interested in speaking to you about buying your unwanted, quality Record Collections. Alternative, Balearic, Disco, Electro, Funk, Disco, House, Indie, Jazz, Krautrock, Punk, Rock, Soul, Techno. However! This does not include Classical, Happy Hardcore, Makina, Opera or Readers Digest Boxsets. Also, not all Records are valuable and The Beatles sold Millions of copies of their LP's – please, bear that in mind.
Alternatively, we can sell your Records for you – maximising your financial return!. Please read a Seller's Testimony, on the Website, as to the quality of service, we provide.
Other information
We offer a Record Cleaning Service, using our Moth Mk2 Machine. Priced at £1 per Record. 12″ Vinyl only
We do not buy or sell  78's,  Classical, Country and Western, Opera or any Records before the 1960's
We do not sell any HI-FI equipment, spares or arrange repairs
We do not have any involvement with RSD, whatsoever. Other Shops in Newcastle and the North East do, please contact them
We have approximately 13,000 Records for sale, Online and In-Store. Our Online sales are 10,000 plus. Customer Feedback totals over 99.6%. Buy, with confidence!
Records can be bought DIRECTLY from us, that you see on our Discogs page. Please email us (Address in 2nd Paragraph)
We accept Bank Transfer, Cash or Paypal Transfer